B2B customer success story | KONECRANES
Design and storytelling for sustainable marketing
Concept design | Video script | Design | Video production | VFX and animation
Konecranes is one of the world's leading manufacturers of lifting equipment, with customers including the machinery and process industries, shipyards, ports, and terminals. The company provides customers with efficiency-enhancing lifting solutions and maintenance services for all crane brands.
---
Konecranes' industrial cranes transparently disclose the actions and choices that increase their carbon footprint throughout the entire life cycle of their products.
Sustainable choices are not just about climate action. As per their strategy, Konecranes has successfully extended and streamlined the life cycle of their equipment. These choices help to increase both their customers' and their own carbon footprint in a concrete way, while reducing their own carbon footprint.
Reducing carbon footprint refers to the positive environmental impact that products or services bring to customers and their customers. Therefore, sustainable choices produce concrete benefits for customers' business operations.
Case Konecranes: Main target stage of the end-customer purchase funnel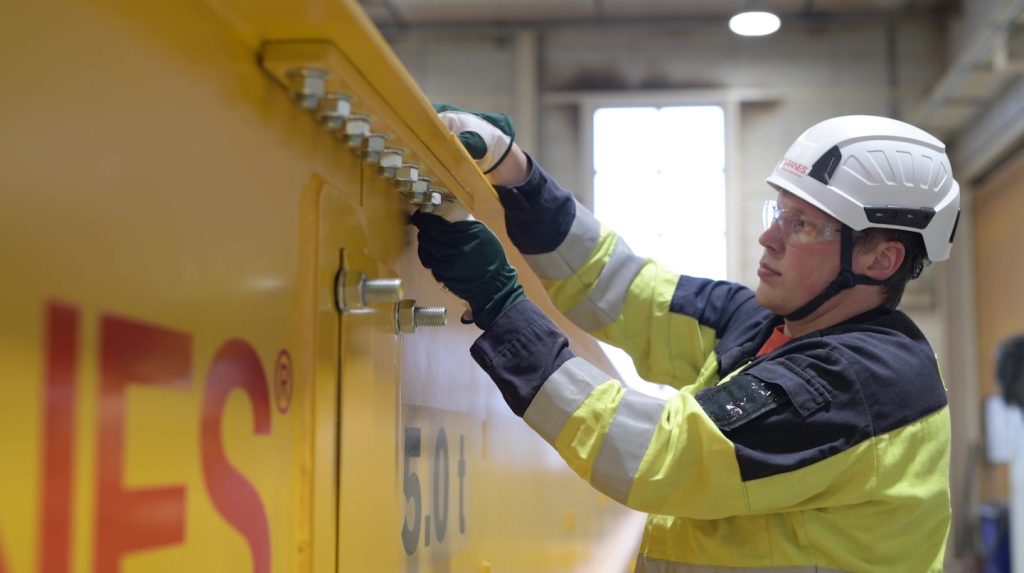 Konecranes industrial cranes now have a sustainability cover story and visualization that can be utilized in both internal and external communication. Sustainable solutions from companies will have an increasingly important role in the near future, not just as strategic goals.
Summarizing the climate impacts of various stages of crane product lifecycles into one concise story is not a simple task. The video's storyline was constructed together such that each stage of the lifecycle had its own little story. This way, even a fairly long video remains engaging.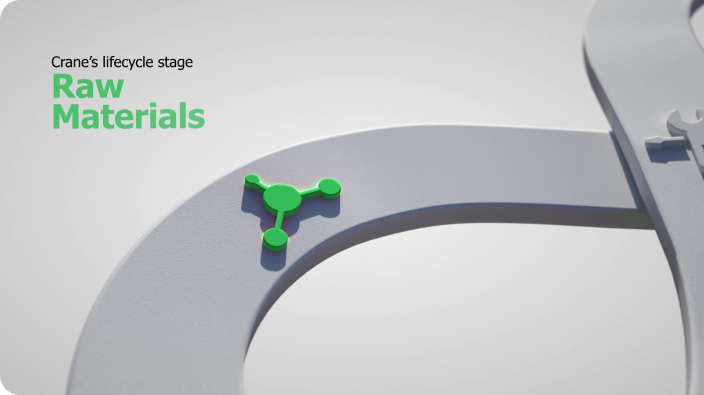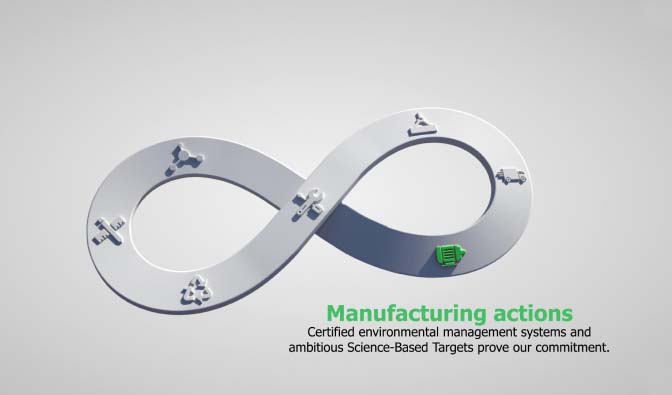 To present the lifecycle of Konecranes industrial cranes, a dedicated circular visualization was created, reminiscent of the circular economy. The visualization highlights all the steps in the crane's lifecycle.
"It was great to see how we managed to create a tight package of how sustainable development is reflected in our company's work – in crane design, raw material selection, production – in the end products and at the customer's end in crane use and maintenance."
Laura Tamminen
Industrial Cranes Marketing Head, Konecranes
Check out some other case stories