B2B customer success story | OUMAN
A marketing concept for international growth
Workshops | Strategic sales messages | 3D animation
Ouman is the largest manufacturer of HVAC controllers in the Nordic countries, producing 1.4 million products annually. The company has grown from a Finnish controller manufacturer to an international building automation expert. HVAC controllers and related remote technology and cloud services enable improved energy efficiency in buildings.
---
With Ouman expanding into new markets, the company wanted to redefine and target its main message towards international markets. What are the most significant factors and criteria for competitiveness that appeal to the target audience? What kind of concept could communicate Ouman to new markets?
Case Ouman: Main target stage of the end-customer purchase funnel

The new sales message and its sales-oriented emphasis are currently used to support international sales efforts. The success of the sales message supporting sales relies on the organization's commitment to the new message, which is why the entire management team was involved in the message development process from an early stage.
Ouman's key target groups were refined as part of the work done with Atomi. This was based on a recent market research study that analyzed Ouman's competitive and market situation in relation to its main competitors.

An important factor behind the work was also a major megatrend: sustainable development. Regulating and automating energy consumption in buildings enables fossil-free buildings in the future.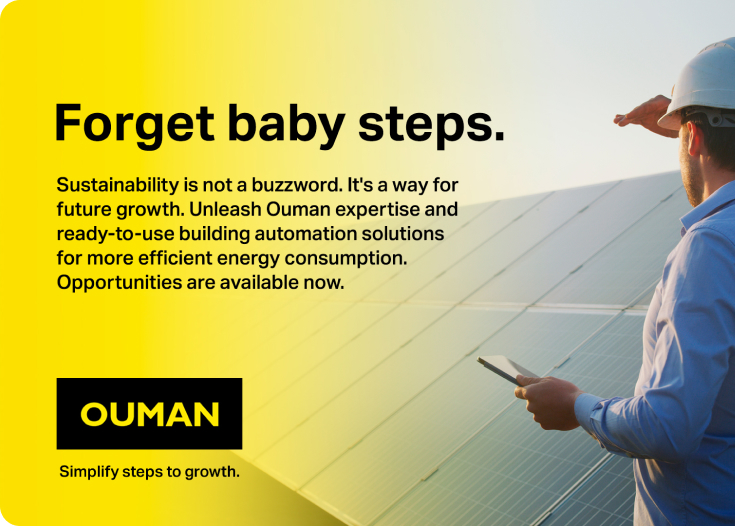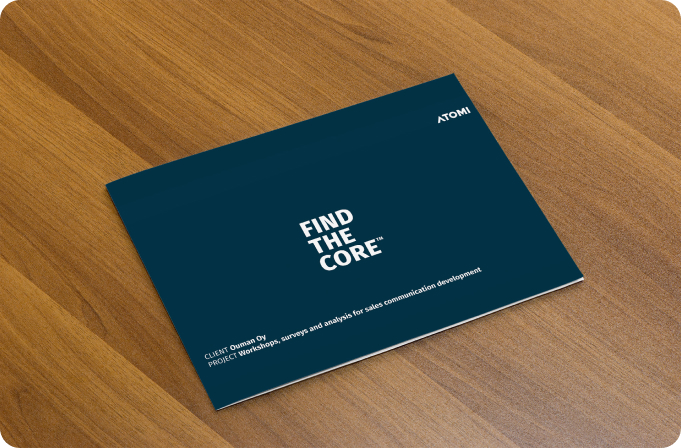 Atomi helped Ouman to sharpen its competitive advantage for its new markets.
The essence of the concretizer offered by Ouman is 3D video animated by Atomi which shows Ouman products as part of the building's ecosystem. The video can naturally be utilized in other channels too.
"Ouman continues to grow, with a 16.3% increase in revenue in 2021 after three years of negative growth."